Tech-Kon is an established construction supplier in Kuala Lumpur via the supply of construction machinery to contractors and their construction projects. The company has an extensive list of products and services acquired from China.
Alimak Construction Hoists
The Alimak hoists available in our product line is used in many applications across the country. It is used as an effective passenger transport equipment by our clients who are currently working on a construction project.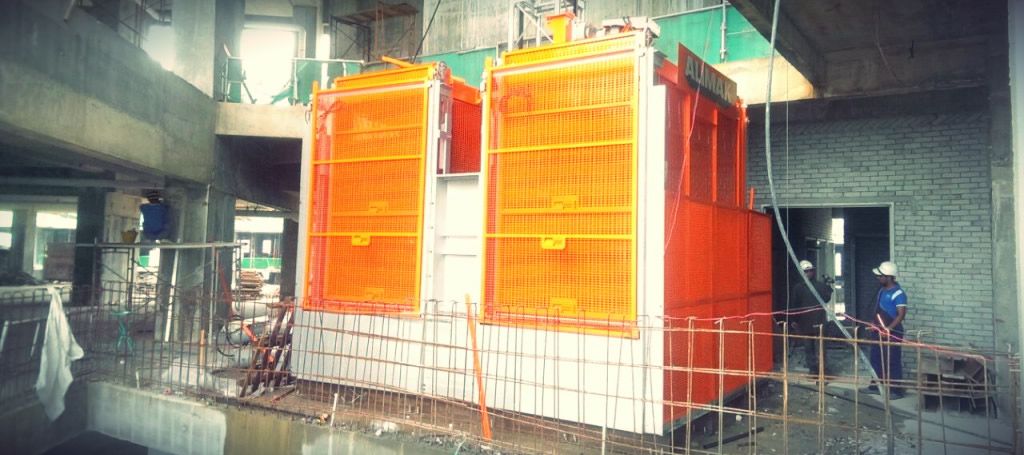 Available passenger hoists for sale or rental can be for low, medium, and high-rise construction. These are installed in different type projects which include building construction, offshore projects, bridge construction, and even refurbishment.
Workers and construction managers can be easily transported to the many construction floors using this product. It doesn't matter whether the passengers use it individually or in large groups, the equipment is built to make light work of heavyweights.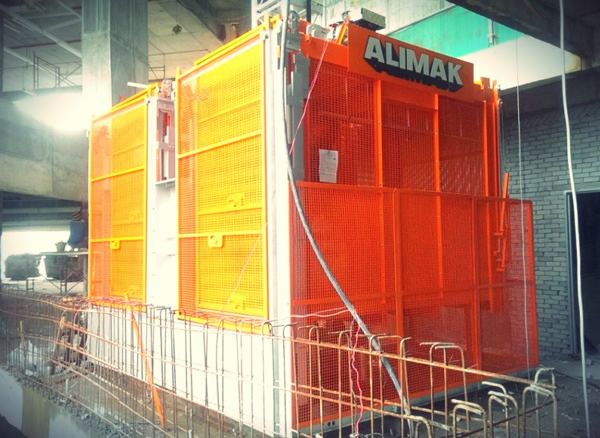 Installation of it will help get construction workers to their assigned floors quicker. Project managers can check on each floor without any problem. Owners and other observers can also visit any part of the construction without worrying about getting tired because they don't need to climb the stairs.
The hoists don't require too complicated of a set-up so that it can be installed properly. There needs to be a space or pit in the building for it to move up and down in. It already comes as a complete structure. No need to worry about assembly. Operation cost is very economical which is good news for construction projects operating on a budget.
Our passenger lifts perform its function in all applications plus it has incorporated several safety features in its design. The high-quality build also ensures that the machine is durable for a long service life.
Construction work has a tough environment, especially when working in tall buildings. It will not only transport people efficiently, it is built strong enough for the demands big or small construction projects.
Contact Us Today for Construction Hoist Rental & Sale
Interested clients can purchase a passenger hoist us which includes the product and the after-sales service that we have. You can also contact us if you want to rent out any of the quality passenger hoists we have available.